As one of the most iconic luxury sports car brands, Lamborghini has been producing beautiful vehicles since it was founded by Ferruccio Lamborghini in 1963. It is estimated that more than seventy thousand cars have been produced to date and over thirty thousand are from models no longer in production.
 Related reading: Transmission Problems But No Check Engine Light
The Huracan and SUV Urus models have proven to be the most popular with forty thousand units sold worldwide.
Though there has been immense competition from other Italian car brands like Ferrari, Lamborghini continues to remain a leader in its market through excellent craftsmanship and design that appeals to those dreaming of owning a luxurious sports car. The brand's success can be attributed to its commitment for continuously improving their products, despite facing many issues since it first started out nearly sixty years ago.
Today, Lamborghini stands as an icon of excellence when it comes to luxury sports cars and continues to draw attention from all around the world due its exceptional quality production standards. With each new model released yearly, this well-renowned manufacturer proves why they are so renowned amongst car enthusiasts everywhere; making them one of the most popular choices amongst high-end automotive consumers today!
 Relevant article: How To Fix EPC Light On Audi A4
How Many Lamborghinis Are There in the World?

Since its founding in 1963, Lamborghini has continually pushed the boundaries of automotive production. In 2021 alone, 8,405 cars were manufactured and distributed to countries across the globe from their Sant'Agata Bolognese production facility. The brand's impressive output is a testament to its commitment to innovation; over the years it has produced a wide variety of models that consistently redefine luxury and performance.
Since its inception, Lamborghini has released a variety of models to the public, with the table below providing an overview of each model and its corresponding production numbers:
| Lamborghini Model | Cars Produced | Production Timeline |
| --- | --- | --- |
| 350GT | 122 | 1964-1966 |
| 400GT | 275 | 1966-1968 |
| Miura | 765 | 1966-1972 |
| Espada | 765 | 1968-1978 |
| Islero | 225 | 1968-1969 |
| Jarama | 328 | 1970-1976 |
| Urraco | 780 | 1973-1979 |
| Countach | 1978 | 1974-1990 |
| Silhouette | 55 | 1976-1979 |
| Jalpa | 412 | 1981-1988 |
| LM002 | 328 | 1986-1993 |
| Diablo | 2500 | 1990-2001 |
| Murcielago | 4230 | 2001-2010 |
| Gallardo | 14022 | 2003-2013 |
| Aventador | 9552 and counting | 2011-2022 |
Lamborghini is a luxury sports car manufacturer that has been producing cars since the early 1960s. The company's long history and commitment to craftsmanship have led to its reputation as one of the world's most exclusive automotive brands. Lamborghini's dedication to quality and innovation has allowed them to produce over thirty thousand cars, with many more still in production today.
The Huracan and Urus models are currently in production, while prototypes and limited edition models continue to be produced by the brand. This impressive number of vehicles sold reflects Lamborghini's success in delivering drivers an unparalleled driving experience that continues to set trends in the industry. With their eye-catching design elements and cutting edge technology, it is no wonder why so many drivers choose Lamborghini for their next vehicle purchase.
 Relevant news: C1201 Brake Boost Sensor Circuit Range/performance
Lamborghinis Currently in Production
The Lamborghini Huracan and Urus are two completely different vehicles. The Huracan is a continuation of the highly successful Gallardo, while the Urus marks an exciting new chapter for luxury sports car maker Lamborghini – their first ever SUV model. Despite being viewed as a risky move by industry experts, the brand has successfully married its signature style with an off-road vehicle to create something truly unique and special that appeals to drivers across all genres.
The Urus has proven to be incredibly popular, as evidenced by the table below. It is no surprise that Lamborghini's competitor Ferrari has joined the market with its own SUV model.
| Lamborghini Model | Cars Produced | Production Timeline |
| --- | --- | --- |
| Huracan | Close to 20000 and counting | 2014-Present |
| Urus | 20 000 and counting | 2018-Present |
One of the Most Produced Lamborghinis: Huracan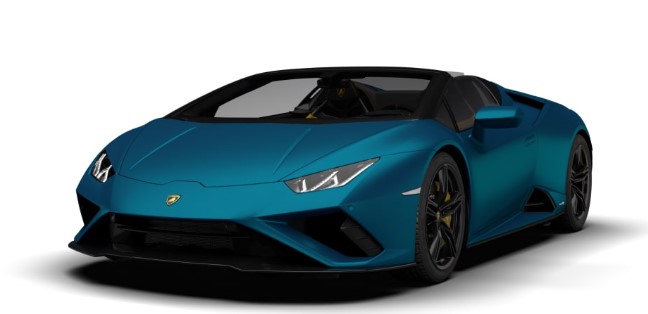 The Lamborghini Huracan had a lot to live up to, considering the immense success of its predecessor, the Lamborghini Gallardo. Fortunately for the Italian carmaker, it didn't disappoint: The Huracan found favor with sports car fans and enthusiasts, who bought the model in droves and broke the Gallardo's sales record.
In spite of its impressive commercial success, however, Lamborghini produces comparatively few units each year; on average only 2,600 Huracans roll off their assembly lines annually. This makes it quite rare compared to mass-produced models from other non-luxury automakers like Toyota. Still, Lamborghini plans on continuing production through 2024 – meaning there are still plenty of opportunities for drivers looking for an exciting ride.
Lamborghini Urus Lamborghini's Best Selling Models
Lamborghini's foray into the world of SUVs was an unprecedented success. The Lamborghini Urus, released in 2018, quickly became the Italian brand's best-selling car and a mainstay of their production facilities. In just two years, they managed to produce four and a half thousand units; by 2020 this number rose to ten thousand, and it is expected that by 2022 over twenty thousand have been produced.
This rapid success story has outperformed even Lamborghini's previous bestseller, the Huracan. While performance-wise both vehicles are extremely popular amongst luxury vehicle owners, there is no denying that when it comes to sales figures, the Urus reigns supreme as one of Lamborghini's most successful models yet.
How Many Lamborghinis are Produced Per Year?
Lamborghini had a record-breaking year in 2021, with 8405 cars being delivered to their owners; a 13% increase from 2020's sales. As of yet, the numbers for 2022 production are unknown, however 2021 has set the bar high for future years.
The following Lamborghini models were sold in 2021:
The Lamborghini Urus: A total of 5,021 Lamborghini SUVs were manufactured in the year stated.
The Lamborghini Huracan: 2,586 units delivered.
The Lamborghini Aventador: Seven hundred and ninety-eight units of the Aventador have reportedly been sold, with production ending in 2022.
Which Country Has the Most Lamborghinis?
Lamborghini cars are manufactured in Italy, yet the United States has been the top buyer for decades. In early 2000s, almost half of Lamborghinis were sold within the US market with Germany and UK following closely behind. Despite the launch of their most popular car, Gallardo, its sales volume still couldn't surpass that from US customers. China and Middle East have recently become increasingly interested in acquiring these luxury vehicles; as a result, China has now replaced Germany and UK as second-highest buyer of Lamborghini after US in 2021.
Final Thoughts
Lamborghini has made a name for itself as one of the leading luxury sports car brands. Despite its turbulent beginnings, Lamborghini is now producing more cars than ever before. The introduction of its two most recent models, the Huracan and Urus, have resulted in a dramatic increase in production with over thirty thousand vehicles being produced since their release.
The brand's marketing strategy focuses on exclusivity which helps to maintain demand despite relatively low production numbers in comparison to other automobile companies. For example, Bugatti produces just over a thousand cars annually while Tesla can produce that many Model 3s every single day. This allows Lamborghini to remain highly sought after due to its limited availability and reputation for quality craftsmanship.