In most states in the U.S., citizens are required to have two license plates on their vehicles, but it can be difficult to keep track of the varying rules and regulations from state to state. For those living in Illinois, understanding whether or not a front license plate is needed can be especially confusing. Fortunately, all necessary information on this topic is available right here so that you don't need to worry about infringing any laws unintentionally!
 Featured reading: 2018 Kia Optima BSD System Check
Quick Answer: Yes, You Need a Front License Plate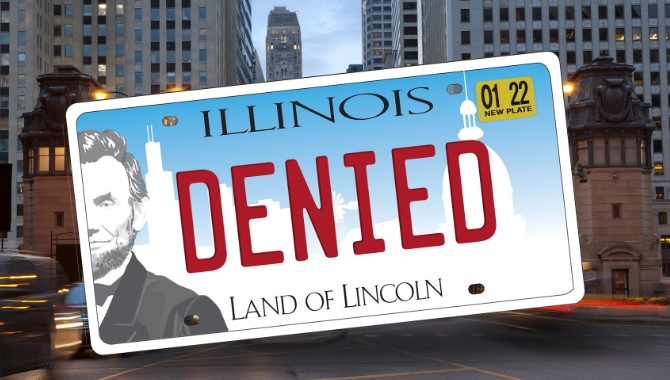 Illinois is among the two-plate states in the US, requiring that motorists affix a front license plate in addition to the rear one. Not adhering to this law can lead to costly fines, leaving drivers wishing they had followed it initially. Fortunately, police officers are able to easily identify when a vehicle does not have a front license plate, giving them grounds for pulling you over and issuing a ticket if all requirements are not met. To ensure compliance with regulations and avoid any potential issues, it's important that Illinois drivers securely attach their front license plates per state guidelines.
 For more information: Which Brake Caliper Guide Pin Goes On Top
What to Know about License/Registration in Illinois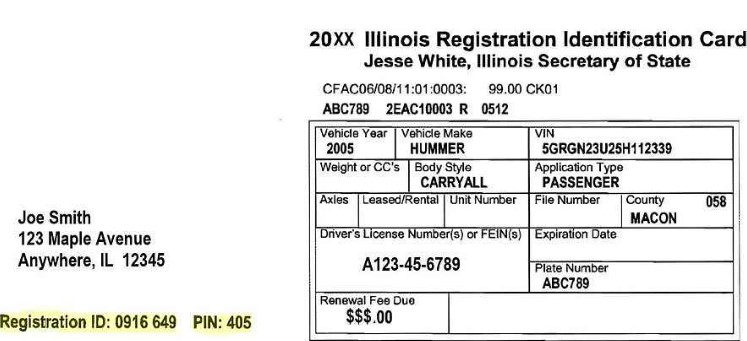 In Illinois, there are certain license plate laws that must be complied with in order to avoid receiving a ticket for violations. One of the most important regulations is that all information on the license plate must remain visible at all times. Nothing can be covered or obstructed, including dirt and grime accumulation, stickers, bumpers or any other objects which may otherwise block part of the plate's visibility. To ensure compliance with this rule, many drivers have chosen to install protective guards around their plates to prevent dirt and grime from accumulating while still allowing full visibility of the license plate information. This is legal as long as it does not obstruct any portion of the visible parts of the plate itself.
What Happens If You Drive Without a Front License Plate in Illinois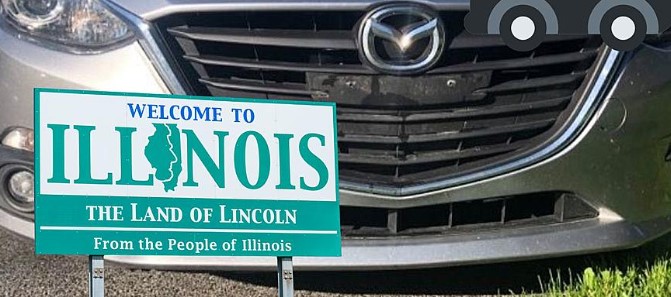 Driving without a front license plate in Illinois is against the law and can result in costly fines. Police officers are legally allowed to pull over any vehicle that does not have a front license plate, giving them just cause for the stop. In such an instance, drivers may be issued a citation with fees of up to $200. To avoid this consequence, it is important that individuals ensure their vehicles meet all necessary requirements before beginning to drive on public roads. This includes having both rear and front license plates securely attached as well as being updated with current registration information.
 Fresh content: Massey Ferguson Warning Lights
Why it's Always Good to Have a Front License Plate
It is a legal requirement in the state of Illinois to have a front license plate, and if one is not present then you may be stopped by law enforcement and issued a $200 ticket. Having a front license plate offers more than just keeping yourself out of trouble with the law – it also serves as an important safety feature. The reflective technology in these plates helps others on the road see your presence at night or during dark hours, avoiding potential accidents.
Not having a front license plate can lead to other problems beyond fines for not being compliant with the law; if any other traffic violations occur while driving without one, both offenses could result in costly penalties. To avoid such situations and stay safe on the roads, it is essential that drivers obtain their own front license plates from their local DMV or authorized retailer. This will ensure that they are always obeying all laws relating to vehicle use and remain visible to other drivers at all times.
Having a valid front license plate allows drivers to drive confidently knowing that they're following all applicable regulations as well as providing additional visibility when necessary. With this piece of security in mind, motorists can rest assured they won't get pulled over unexpectedly due to lacking this often overlooked part of car ownership in Illinois.
Everything Else You Need to Know about Front License Plates
In the state of Illinois, it is legally required for vehicles to have a front license plate. If a vehicle does not feature a designated area on the bumper for installation, there are still ways to attach the plate without having to drill holes in the car. Adhesive plates and magnetic mounts can be used, both of which won't damage your car's exterior or leave anything behind. Drivers no longer need to worry about damaging their cars when adding a front license plate; instead they should explore all options available in order to properly secure it.